Among other things, I also changed the name to NAME = "Cats-vs-dogs-64x2-CNN". Don't forget to do this, or you'll append to your previous model's logs instead by accident and it wont look too good. Let's check TensorBoard now: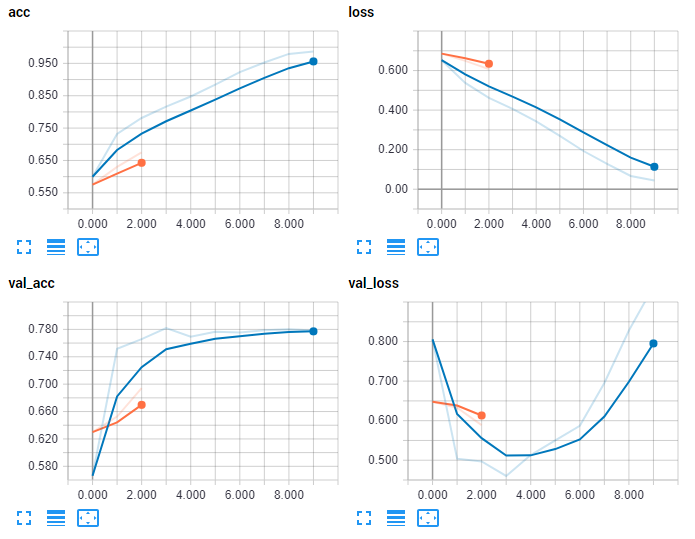 Looking better! Immediately, however, you might notice the shape of validation loss. Loss is the measure of error, and it clearly looks like, after our 4th epoch, things began to sour. Interestingly enough, our validation accuracy still continued to hold, but I imagine it would eventually begin to fall. It's much more likely that the first thing to suffer will indeed be your validation loss. This should alert you that you're almost certainly beginning to over-fit. The reason why this happens is the model is constantly trying to decrease your in-sample loss. At some point, rather than learning general things about the actual data, the model instead begins to just memorize input data. If you let this continue, yes your "accuracy" in-sample will rise, but your out of sample, and any new data you attempt to feed the model, will perform poorly.
In the next tutorial, we'll talk about how you can use TensorBoard to optimize the model you use with your data.